Description
Capcell Pak CR is a mixed-mode column, filled with a mixture of ion exchange (SCX) and C18 packing materials. These HPLC columns enable the analysis of mixtures of basic compounds achieving both retention and detection sensitivity in MS.
2 in 1 high-value added column
CAPCELL PAK CR is the new product series, where SCX and C 18 phases are mixed in a single column at the rations, 1:50, 1:20, and 1:4.It will be useful tools for the analysis of substances possessing various basicities.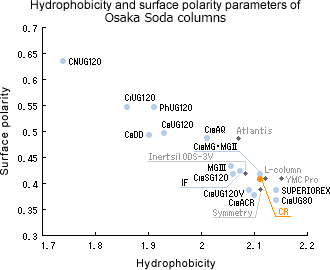 Features
LC-MS with increased sensitivity
Acidic mobile phases with high organic contents are generally preferred for the detection of basic compounds in LC-MS. However, mobile phase optimization with a C 18 column often ends up with low organic-contents. CAPCELL PAK CR is a new alternative that matches ideal organic-rich mobile phases.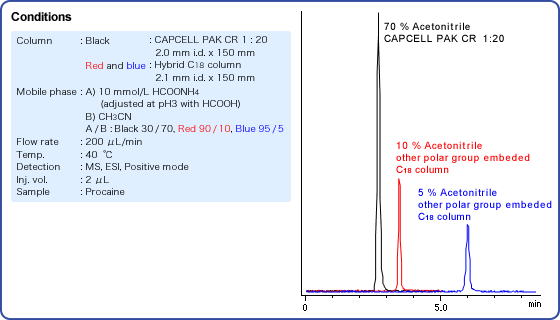 Simultaneous analysis of acidic, neutral, and basic compounds
CAPCELL PAK CR allows the simultaneous analysis of basic, neutral and acidic compounds. By varying the salt concentration in the mobile phase, it is possible to specifically control the retention of basic compounds in the mixture.
Choice from three different rations
Run time and selectivity of basic compounds can be controlled flexibly by the phase mixing ratio.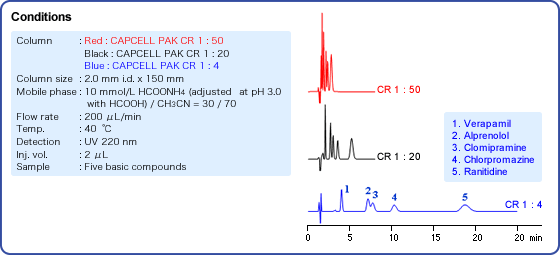 3 µm and 5µm particle size are available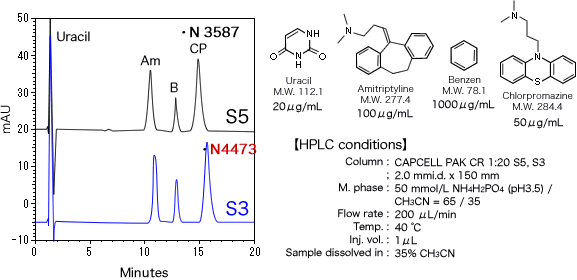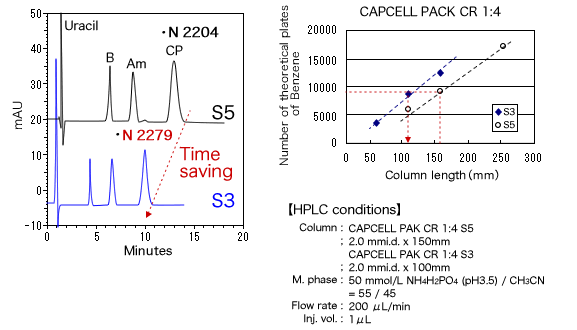 Application Data
Join our Newsletter
Receive updates regarding new applications, product releases, exclusive sales and more!